BMW X5 Miles Per Gallon
When it comes to luxury SUVs, the BMW X5 is always near the top of everyone's wish list. It offers outstanding performance, a truly luxurious interior that's not only comfortable but has plenty of space for drivers and passengers alike. It's got the top-of-the-line in technology, convenience and driver information features, and all the power you expect from an SUV – or, as BMW calls it, an SAV or Sport Activity Vehicle.
But of course, drivers in Queens, Manhattan and Bronx roads do a lot of city driving and stop-and-go, and they naturally want to know about the fuel efficiency it gets. While it's an SUV so it doesn't get the kind of mileage a compact car does, the X5 is respectable for a vehicle of its size. Let's look at the BMW X5 miles per gallon, its EPA-estimated fuel economy, its engine choices and where you can find one to test drive and take home today.
BMW X5 Overview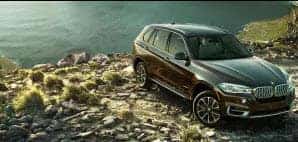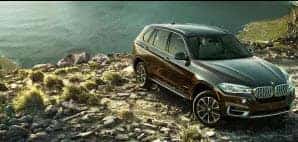 The X5 SAV certainly wasn't the first luxury SUV on the market, but it's certainly been around long enough to take its place as among the best in class of this kind. Every new model year brings an evolution to the prior year, keeping up with all the best SUVs out there, and consistently cementing its place as one of the most comfortable and luxurious crossovers out there.
The field, however, is increasingly competitive. BMW will need to do all it can to remain competitive, but it knows its market sector and it knows how to deliver.
BMW X5 Engines
There are a number of engine types in the X5 series.
The base engine is a 3.0-liter turbocharged inline 6-cylinder which delivers 300 horsepower and 300 lb-ft of torque through an 8-speed automatic transmission.
The xDrive 35d offers a 3.0-L 6-cylinder diesel engine which puts out 255 hp and 413 lb-ft of torque.
The xDrive40e hybrid model is powered by a 2.0L 4-cylinder which delivers 308 hp and 332 lb-ft of torque.
Finally, the xDrive50i is powered by a 4.4-L V8 which delivers 445 hp and 480 lb-ft of torque.
X5 Miles Per Gallon
Each of these, as you might expect, has different fuel economy ratings as estimated by the EPA. The base model gets 18 mpg city and 25 highway for a combined 21 mpg. The 35d engine delivers 25 mpg combined; 23 in the city and 29 on the highway. 40e hybrid models are estimated to get 56 mpg equivalent in gas and electric mode, and 24 mpg in gas only mode. Finally, the 50i model is expected to put out 15 mpg in the city and 21 on the highway, for a combined 17 mpg.
Test Drive a New BMW
If you're in the Queens, Bronx or Manhattan areas and would like to check out how a BMW X5 SAV drives for yourself, BMW of Manhattan has them in stock. Give us a call or stop into our showroom to check out our inventory and take a test drive today!