Just because you don't see it, doesn't mean we can't get it. Speak with a BMW Client Advisor about vehicle sourcing and ordering.
BMWGENIUS™
---
NEED A PRODUCT EXPERT? HAVE YOU MET A BMWGENIUS™?
Our team of BMWGENIUS™ product specialists are here to help you understand how technology and features work within your BMW. From understanding the benefits of various option packages, to explaining the numerous Advanced Safety Features, or simply connecting your cellphone via Bluetooth, our BMWGENIUS™ team members are here to help!
All BMWGENIUS™ team members undergo comprehensive training and continuing education, directly from BMW, to ensure high-level knowledge off all features and capabilities of past and current BMW models. They are BMW enthusiasts themselves and are passionate about the latest and greatest in-car technologies.
At BMW of Manhattan, you'll now find our BMWGENIUS™ team uniquely qualified to assist you in finding the perfect BMW to suit your lifestyle, desires and needs. Have questions about your current BMW? Need a quick refresher on the features and technology? Stop by anytime and one of our BMW Geniuses will be happy to explain everything to you in a simple, easy-to-understand manner.
Speak to a BMWGENIUS™ at BMW of Manhattan today, to get familiar with all the newest features of the latest BMW model — before, during, and after your purchase.
On the go? Not enough time to stop by, or out of state? Send an email or give one of our BMW Geniuses a call, and they will respond in a timely fashion!

THE BMW of Manhattan
BMWGENIUS™ TEAM.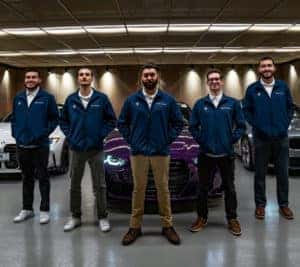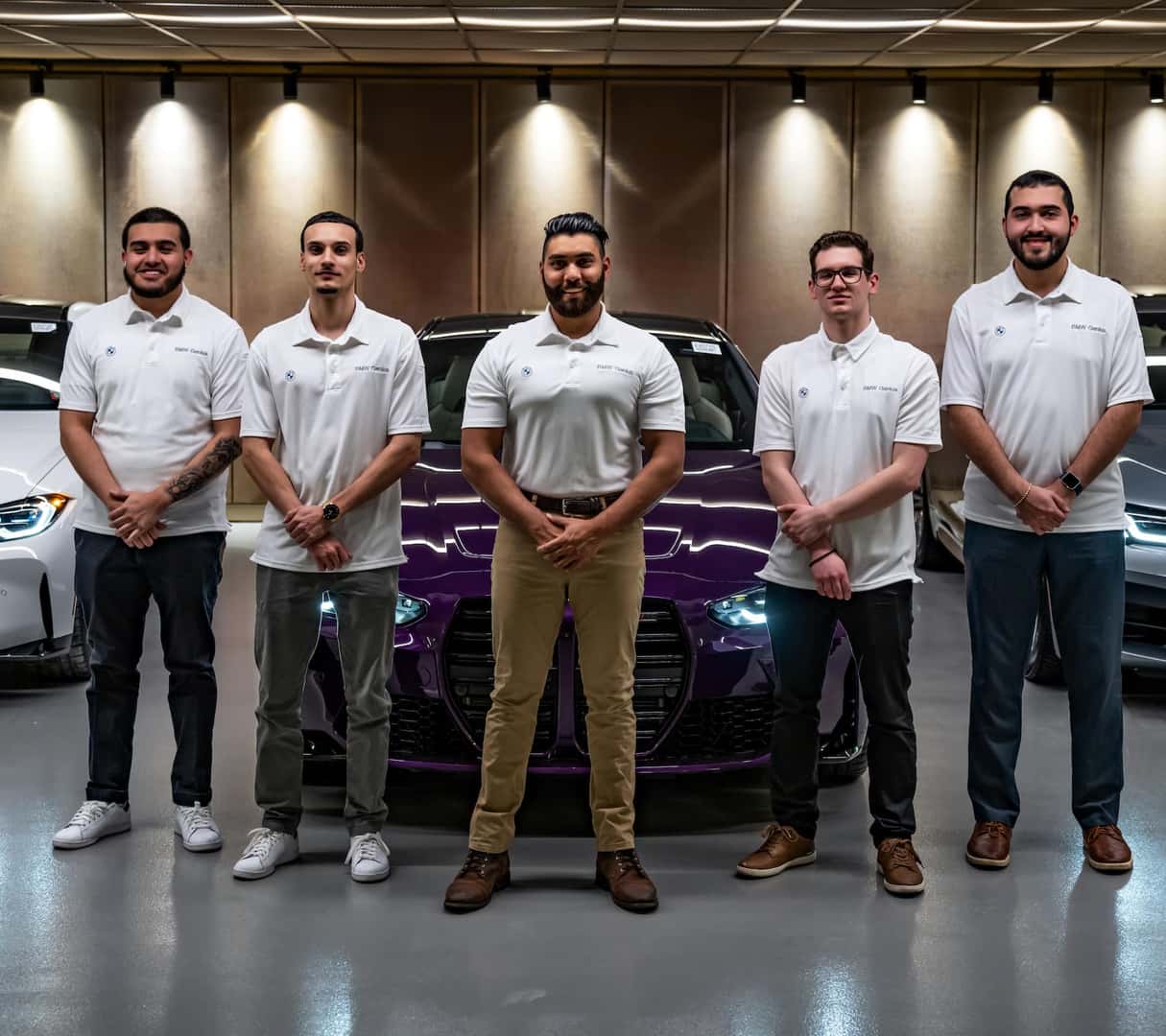 There's also the BMW Genius App, an easy way to learn about your BMW on your tablet and smartphone. This app provides you with how-to videos about key features and functions, as well as model-specific information. To explore BMW products and features in the palm of your hand, install the BMW Genius App by pasting bmwgeniusapp.com into the browser of your smartphone or tablet device.
If you're ever curious about a vehicle feature you've never experienced, you can always call the National BMWGENIUS™ Hotline at 1.844.4GENIUS (443-6487).
Genius Hotline Hours of Operation are:
PLEASE NOTE: Due to COVID-19, hours may differ
Monday through Thursday, 9:00am – 9:00pm (EST)
Friday 9:00am – 6:00pm (EST)
Saturday 10:00am – 7:00pm (EST)
Or via e-mail 24-hours-a-day at [email protected]
---
BMWGENIUS™ HOTLINE.
Looking for more answers while you are on the road or just not near a BMW center? Contact the BMWGENIUS™ Hotline on 1-844-4GENIUS (1-844-443-6487), or via [email protected]
BMWGENIUS™ APP.
Install the app at www.bmwgeniusapp.com to get 24/7 support on your smartphone or tablet. You'll find helpful how-to videos, model-specific product information and answers to frequently-asked BMW questions.
BMW ENCORE™.
Every new car customer at BMW of Manhattan is invited to return to the center for a free, personalized tour of your new vehicle. To schedule your appointment, please call BMW of Manhattan at (212) 586-2269, or submit the form below!
ASK A GENIUS OR REQUEST AN ENCORE APPOINTMENT
Search
Find Your Vehicle
Search By Keyword
Search By Filters
Saved
Saved Vehicles
SAVED VEHICLES
You don't have any saved vehicles!
Look for this link on your favorites:
Once you've saved some vehicles, you can view them here at any time.
Share
Share This
Choose How To Share: