Used Car Checklist
If you're in the market for a pre-owned vehicle, you may be surprised to discover just how many options you have. With so many different models to choose from, it can be hard to narrow down your search to just one model that you love more than all the others. When you're armed with the right tools, though, it's a fun and exciting journey! Our team at BMW of Manhattan has put together this used car checklist to help you find that perfect vehicle for you.
Do Your Research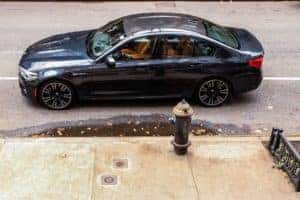 Your journey begins at the research stage, where you can simply sit on the couch with your laptop and figure out exactly what you want from your used car. Your first consideration will be price, and how much you can afford to spend on your vehicle, as well as whether you'll pay up front, with a loan, or if you'll lease the car.
Next, decide on the features that you want your car to have, whether it's the number of seats you need, the gas mileage you'd like to achieve, or the amount of cargo capacity the car offers. These can be used to narrow your search still further, and make sure that you find a car that's suited to your lifestyle needs.
Head to the internet to explore which car models are available at your local dealership that meet your criteria for both price and features. You'll likely find a few different options, and you can either go take a look at all of them in person, or continue to compare them side by side until you decide on just one on which to focus your efforts.
Take a Test Drive
When you find a model that you love, the next step is to pick up the phone and give the dealer a call to schedule a test drive. When you see the car in person, be sure to take a thorough look at it, both inside and out to check for flaws.
You'll want to look out for scratches in the paint, stains on the upholstery, and lingering smells in the cabin. Check out all the seats and make sure they're comfortable, and soon you'll be ready to take a drive! When you do, listen to the engine and pay attention for anything that doesn't sound quite right. Test the acceleration, steering, and brakes and make sure you feel comfortable with all of them.
When you return to the dealership, be sure to take a look at the vehicle history report to make sure your car has had all of the maintenance and services it needs throughout its life, so that you know it's healthy to keep driving for years to come.
Get Started!
Are you ready to get started on your very own used car buying journey? We hope this guide helps you out along the way. If you have any additional questions, feel free to contact BMW of Manhattan for assistance and advice. Enjoy all your future drives around Manhattan, Queens, and the Bronx in your fabulous pre-owned car!