Car Maintenance Schedules
Routine maintenance is one of the most important aspects of keeping your vehicle always running  in its best shape. Basic repairs like oil changes and tire rotations, plus regular checkups, can help to ensure your vehicle's maximum lifespan.
However, it might be difficult sometimes to keep up with knowing what needs to be done to your vehicle, and when. That's where our team at BMW of Manhattan can help! For our drivers in Manhattan, Bronx, and Queens, we have a BMW maintenance schedule database for each of our vehicles.
BMW 3 Series Maintenance Schedule
Car Maintenance Schedules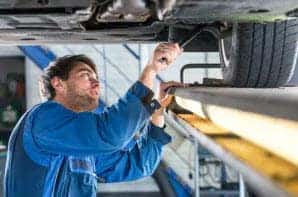 Routine maintenance varies with every individual make and model. While you might assume your vehicle needs an oil change every 3,000 miles, it may be able to reach 6,000 just fine before needing repair.
You should also understand the requirements needed for your particular model. With so much information out there, it's helpful to have one place you can turn to for all your maintenance information.
Consistent Updates
Our detailed service database will provide you with information on when to bring in your vehicle for service next, or see what needs to be done to ensure it's running in top condition.
We want to make sure your car, truck, or SUV has all the right care it needs, and in order to do so, you'll need the right information in one place. Our BMW maintenance schedule hub is a great place to start!
A Mobile Maintenance Schedule
Whether you're at home or on the go, you can access the information you'll need at any time, so that you're always up to date with car maintenance.
Having an accessible maintenance checklist handy is the most convenient way to stay up-to-date on your vehicle's repair needs.
Schedule Your Car Maintenance Today
If you're looking for the most accurate routine maintenance for your vehicle, our team at BMW of Manhattan proudly serves drivers in the Manhattan, Bronx, and Queens areas. Schedule a maintenance appointment today, right here on our website, or stop in any time to speak with one of our trusted auto technicians.