Certified Pre-Owned BMW Dealer near Brooklyn, NY

As your trusted certified pre-owned BMW dealer near Brooklyn, BMW of Manhattan is proud to provide local drivers with a wide selection of certified pre-owned BMW models to choose from. Buying a certified pre-owned BMW vehicle gives you the benefits of excellent warranty coverage, competitive pricing and complimentary roadside assistance, all without sacrificing the quality and performance BMW is known for.
The BMW Certification Process
BMW set the standard for performance luxury vehicles, and that includes its pre-owned certification program. All vehicles must pass rigorous inspections and a long list of strict criteria in order to earn the certification, so you can trust that you're getting a vehicle with quality guaranteed by its very own manufacturer. If a component fails, it's replaced with a genuine BMW part that ensures it's as good as new. These candidates must also have a pristine vehicle history report and fewer than 60,000 miles.
Once a vehicle makes it into the program, it becomes part of our extensive inventory and we proudly offer it to you with competitive price and excellent warranty coverage. We also have many specials and incentives for certified pre-owned BMW vehicles, which helps you save even more on your purchase.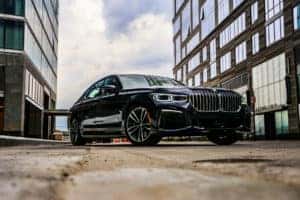 About BMW of Manhattan
The BMW certified pre-owned program is reason enough to own one of these excellent vehicles, but there are many additional benefits to find your certified pre-owned BMW at BMW of Manhattan. With so many quality models of BMW vehicles, plus our extensive selection of certified pre-owned options, you have a big decision to make.
Fortunately, our friendly and knowledgeable sales representatives are here to guide you through your selection and help you determine the best option for your needs.
BMW vehicles have a lot of versatility to begin with, but with all the additional options and features, you don't want to miss out on an opportunity to find a vehicle that feels customized to you.
Our sales representatives have a thorough understanding of what's available for these vehicles, as well as what we have in our current inventory, so we're certain we can find the best combination for your lifestyle and needs.
Certified Pre-Owned Financing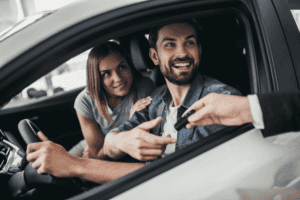 Once you find the perfect certified pre-owned BMW vehicle for you, visit our finance center to explore your financing options and get a great rate on your loan.
As a certified pre-owned BMW dealer near Brooklyn, we have strong relationships with local banks and lenders that are ready to offer you competitive rates on your loan, regardless of your credit situation.
We want you to save as much as possible on your purchase, so let us help you find a deal you can be excited about.
Visit BMW of Manhattan
With their excellent warranty coverage and guaranteed reliability, a certified pre-owned BMW vehicle is a great way to enjoy the quality of a BMW for less.
There's no certified pre-owned BMW dealer near Brooklyn with a better selection of certified pre-owned BMW models than BMW of Manhattan, so contact our dealership and see what we can do for you!