Used BMWs near Bronx, NY
Are you looking for a full-service pre-owned BMW near Bronx, NY? Your local BMW dealer is just that. We make it easy for you to get the vehicle you're looking for at a price you can afford. And we'll have a friendly team all queued up for you to get started when you're ready.
The Benefits of Purchasing a Pre-Owned BMW Vehicle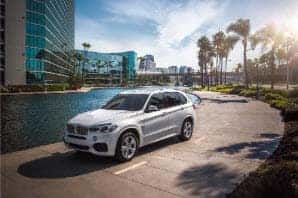 A new BMW isn't always in the realm of possibility for BMW lovers. While we do hope that someday you'll be able to have your dream vehicle, we can help you get behind the wheel of a vehicle you can afford today. With a pre-owned BMW vehicle, you'll be able to enjoy all the benefits of BMW ownership, without the expensive price tag.
What are the other benefits of owning a pre-owned BMW vehicle? There are many, but here are a few:
You won't lose as much money to depreciation as you would with a new vehicle.
Insurance premiums are usually lower with used vehicles because replacement cost is lower.
You may be able to save on the cost of replacement parts down the road because there'll be more available than new vehicles.
These are just a few benefits. The biggest benefit is the cost-savings you'll get right on the front end. Where should you buy your next pre-owned vehicle? We're so glad you asked.
Pre-Owned BMW Bronx NY
Your Pre-owned BMW dealer is well-known for being one of the best places near Bronx to get a new BMW vehicle, but did you know we're also a pre-owned BMW dealership? We offer a huge selection of BMW vehicles for you to choose from, including a wide selection of Certified Pre-Owned BMW vehicles.
That means it's easy to take your pick while you're here. You can choose between all the condition options we have available and choose the one that best fits your wants, needs, and budget. You can start looking at the huge inventory we have available right through our website. You'll find that you can search by model year, body style, and more in our online showroom that's easily searchable.
When you're ready to get serious about buying your next used BMW near Bronx, give us a call at 877-855-4607 and schedule a test drive.
Pre-owned BMW Financing Services
In addition to offering BMW sales, the team at your Pre-owned BMW dealer is also equipped to handle the other parts of vehicle ownership you may not have yet considered, including financing for your next new, used, or Certified Pre-Owned BMW vehicle.
We strive to make your entire car buying experience as easy and seamless as possible so you can get back to your life as soon as possible. That's why we offer a friendly team of financing specialists who can help make it happen. We'll leverage our industry ties to help you get the best financing terms available so you can get all those little extras you've been dreaming about.