Used BMWs near Manhattan, NY
As Manhattan's BMW dealership, we could go on for days on what to say about our favorite borough. Manhattan is the heart of New York City, and has something for everyone to see, taste, and experience. It's a staple for both long-time New York residents and visitors from across the country and around the world.
It's been said before that a Manhattan resident could spend his or her whole life visiting one restaurant per day in the city, and still not see them all. That's just a glimpse of how much this bustling NYC borough has going on. Add in shows, activities, sports games, and more, and Manhattan could keep you busy for… well, forever!
And to get you to experience everything the city has to offer, you'll need a reliable vehicle to do so. If you've been thinking about purchasing a pre-owned BMW vehicle near Manhattan, NY, check us out at BMW of Manhattan. We offer an easy and convenient shopping experience that lets you do your research and your shopping when and where it's convenient for you.
Read on to find out what sets our car buying process apart from the rest. From online inventory to easy financing, plus service down the road, you'll notice the BMW of Manhattan difference immediately.
Pre-Owned BMW Inventory Available Online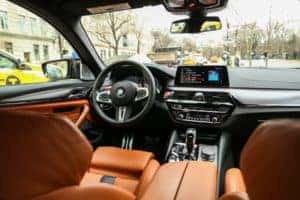 Whether you're looking for a sedan to get you zipping in and out of city traffic, or an SUV that'll be perfect for group nights out, we've got the perfect pre-owned vehicle waiting for you at our showroom. Plus, you can get all the details about our vehicles in stock right from the comfort of your own home.
Our huge inventory of pre-owned and certified pre-owned BMW vehicles is available right on our website. You can access all the information you're looking for, including special features, packages and options, an estimated monthly payment based on the price of the vehicle, and detailed specifications about each vehicle. You'll be ready for a test drive way before you leave the couch!
Pre-Owned BMW Financing You Can Trust
When you choose to purchase a vehicle from our BMW dealership, you'll be working with an expert finance team that'll get you set up with the loan that works best for your budget. Having established relationships with banks and lenders in the Manhattan area, you can rest assured that you'll be in great hands when looking at your finance options.
You can even get started by filling out the online BMW credit application, so that we can process your information even quicker, and you can drive away in your new-to-you vehicle even sooner.
We offer all our pricing online and have an ePrice tool that's easy to access, as well. In each of our vehicle listings, you can find out what your payment might be based on your selected loan terms, so when you stop into the dealership, you'll know exactly what to expect.
Our Continued Customer Commitment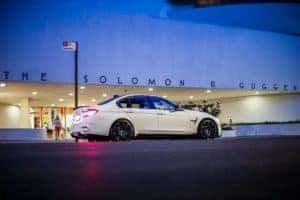 When you purchase a pre-owned vehicle with us, we don't just send you off and hope for the best. We want to help you maintain your vehicle and keep it running in top condition. That's why we provide an auto service center right on site.
From simple services, like oil changes, to more complex issues, like transmission replacements, our highly trained and knowledgeable auto technicians have you covered. Plus, we also have a parts center for our auto-DIY enthusiasts.
We offer high-quality parts for whatever projects you'd like to take on yourself. With tons of items in stock, you'll find what you need at our parts center. Plus, we have BMW parts specialists who can answer any of your questions.
You can easily order parts online, too! Just fill out the form, and pick up your parts at your convenience. Read on to find out about our online service scheduler.
Automotive Service on Your Schedule
As a resident of "the city that never sleeps," you know that finding the time to get your car serviced is one of the last priorities on your list of things to do today. So, the thought of spending even five minutes on the phone making the appointment gets a definite arrow to put off to another day in your daily planner. But that's because you haven't gotten your automotive service done at BMW of Manhattan yet.
As locals, we understand that when you save time on to-do list items, you earn time doing the things you want to do but don't often have time for. That's why we offer online service scheduling with an easy login process for returning customers, online bill pay service, and long service hours Monday through Saturday.
So, what could you spend that extra five or 10 minutes on? Drinking a delicious cup of drip coffee, scrolling through your Instagram feed for the weirdest food pictures, or reading a new article from your favorite news source. The list is endless. Have you called your grandmother this week? You just earned five minutes!
Contact Your Manhattan Pre-Owned BMW Dealer
BMW of Manhattan offers service based on honesty, integrity, and the goal to get you in the car of your dreams. Our dealership runs on customer satisfaction, and we take your business seriously. We'll do whatever we can to make sure that at the end of the day, you're driving away happy and ready to show off your new ride.
There are two ways to get in touch with us. You can search our used BMW inventory, get an ePrice, and then stop into our showroom. Or, you can shop our used BMW inventory, get an ePrice, and schedule a test drive online. Either option gives you access to our huge inventory of pre-owned BMW vehicles in New York, NY, and a chance to get your hands on our best deal.
Contact us and get behind the wheel of your next BMW vehicle today.