Sell or Trade Your Car near Bronx NY

Hey there, drivers—since you've found yourself here, we can only assume that you're on your way to getting a new car of your own, or finding a resource to change out your current ride. If that's the case, you've come to the right place. Welcome to BMW of Manhattan, where we can offer you all sorts of options to sell or trade your car near the Bronx, New York.
We're proud to assist—all you have to do is get in touch. From tips to selling your vehicle to trade-in options, we've got you covered. Read on for more information.
Selling Your Vehicle
When you're getting ready to sell your ride, what comes into play? There are a few ways to bring it to the attention of potential buyers, but the good news is this: You don't have to cater to different people. Working with our dealer, you can set up an easy sell that covers all your bases. We want to buy your used set of wheels, and we'll do the legwork that connects it with its next driver.
Naturally, there are a few factors that come into play. For one, it will be inspected and appraised. This will result in an estimate for your ride's value, which will give you an idea of what to expect. When your trade-in value is determined, you'll also have a chance to enhance it through basic maintenance.
Trade-In Options
When it comes to trading in your ride, you'll have an easy time getting a plan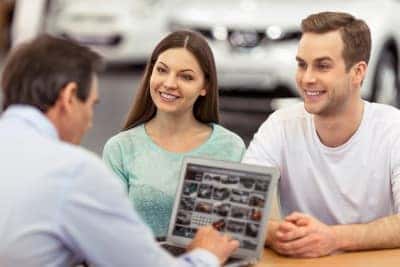 set with our dealer's help. We'll set you up with options that suit you, and line up vehicles that could be traded, based on your preference. With the down payment from your current ride, getting behind the wheel of your next machine will be as easy as 1….2…3!
Financing with Us
There are plenty of options for your financing once you've taken care of your old ride. If you want to set up a trade-in, that can be a great choice, as you've seen—but we have the resources you need to make it a success. When you visit our dealer, you can talk to our financing experts to see what options are available to you.
Our team will talk to you about all sorts of topics, the foremost options being trading in, leasing vs. buying in the future, and what the process of selling your car looks like. Come to us with any questions or comments—we'll be sure to walk you through them.
Come Visit Our Dealer near Bronx NY
Now that you know what to expect from our team at BMW of Manhattan, are you ready to come see us in person? We can handle whatever it is you might be looking for, whether it's assistance, financing advice, or opportunities to sell or trade in your car near the Bronx, NY. To get started, all you have to do is get in touch with us.
Interested drivers in the area should reach out to our team, visit our website, or come see us. When you arrive on-site, we'll take care of all your needs. Contact us today!