---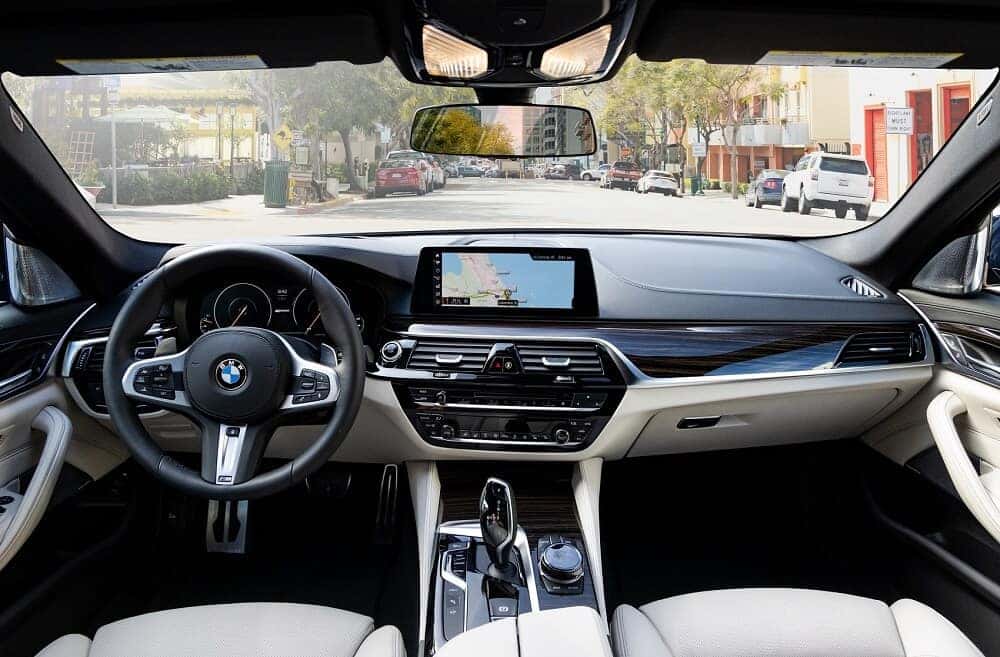 Premium Interior Amenities
It's no surprise that driving a luxury sedan comes with many perks. One of these perks is a cabin full of premium interior amenities. However, your 5 Series sedan has some premium features you can use before entering the cabin, thanks to the standard Comfort Access system found on both model years.
Comfort Access is a way to enter your sedan without a key. As long as you have your key on your person, you won't have to use the key fob to unlock your car. This makes getting into your sedan—especially when your hands are full—a breeze.
Another premium feature that's included with both the 2020 and 2021 models is optional heated seats. This way you can arrive at your destination feeling relaxed and rejuvenated.
While you can get SensaTec upholstery standard in both model years, only the 2021 5 Series has the improved perforated SensaTec interior. This synthetic leather is designed to be just as comfortable as natural leather, while also lasting longer with less maintenance.
---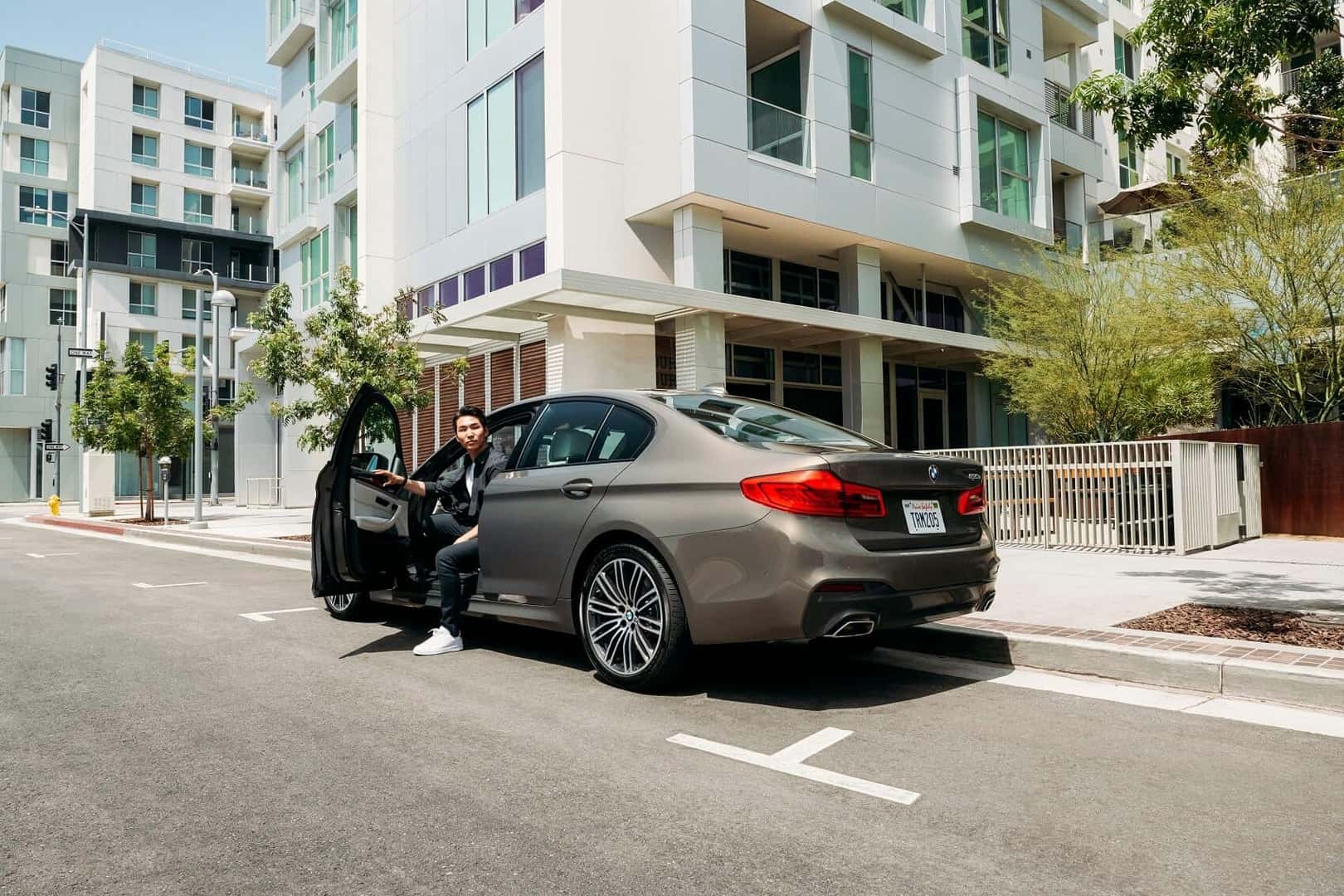 BMW 5 Series: Exterior and Interior Design
One of the biggest changes from the 2020 to the 2021 model is the exterior. With updated design and new standard features, the 2021 BMW 5 series simply builds on everything great about the 2020.
Check out the 2021 model's redesigned headlights, taillights, and front and rear bumper. Plus, you can enjoy the now-standard full LED headlights. If you want a sportier look, you might be interested in the available M Sport rear bumper with diffuser and the freeform exhaust tips.
When you finally step inside, you'll be astounded by the comfort of the sport seats available in standard perforated SensaTec, Nappa Leather, or Dakota Leather. Once seated, you'll be in the perfect position to take in the balance of functional displays and luxurious design across the dashboard and infotainment system.
---
BMW 5 Series: 2020 vs 2021—Technology
Getting around town is fun and exciting with the BMW 5 Series, thanks to the advanced technology found inside both models. Drivers can connect your smartphone to play all your favorite songs, podcasts, audiobooks, and other digital features with ease.
Android owners can seamlessly connect their smartphone to the standard Android Auto™ system with Live Cockpit Professional with iDrive 7.0 on the 2021 model. Previously, the BMW 5 Series only came standard with Apple CarPlay™.
Now, with this upgraded model year, both Apple and Android smartphone owners can plug in their phone to play their favorite songs, thanks to the dual Apple CarPlay™ and Android Auto compatibility.
While both the 2020 and 2021 5 Series models come with Live Cockpit Professional, 2021 5 Series drivers will have an easier time viewing this information, thanks to its larger screen size.
The 2021 model comes with a 12.3-inch multimedia touchscreen display. The 2020 BMW 5 Series model, on the other hand, comes with a 10.25-inch touchscreen display.
---
Advanced Safety Systems
The safety of you and your passengers is always the most important thing. The BMW 5 Series has always been a safe vehicle. For the past four years, the 5 Series has ranked high on the IIHS safety rating charts. Most recently, the IIHS named the 5 Series a 2019 Top Safety Pick+.
The 2021 takes safety to the next level with the optional Driving Assistance Plus Package. New features of this system include:
Extended Traffic Jam Assistant: This system can provide partially automated driving in certain situations. This way, the next time you find yourself stuck in traffic on your way into the city, your vehicle can help get you through.
Lane Keeping Assistant with side collision avoidance: With this system, your vehicle will offer a little extra help staying within the lanes.
Evasion Aid: In a critical situation, this system will react in order to help protect you and other vehicles or pedestrians around.
Cross-Traffic Alert Front: To help ensure that you and your passengers stay safe, this system will constantly be on the lookout to warn you of cross traffic you may have missed.
Thanks to these features, you can feel safer and more secure behind the wheel.
---
BMW 5 Series: 2020 vs 2021—Verdict
When looking to upgrade your travels around Manhattan, the Bronx, and Queens, New York, with a luxury BMW sedan, the 5 Series is a great choice. But is the 2020 or 2021 model right for you? Both vehicles measure up nicely in terms of comfort, technology, and safety, so which is right for your needs?
While our BMW 5 Series: 2020 vs. 2021 guide is a great place to start researching, the best way to decide between the two is to check each out for yourself. Visit us at BMW of Manhattan to see which 5 Series model year is right today!
---