BMW Service near Brooklyn, NY
Welcome to the BMW of Manhattan Service Center! We're here to provide your Brooklyn service needs:
Routine maintenance to keep your vehicle running smoothly
Emergency repairs for when life doesn't go as you planned
Comprehensive collision work in the event of a big accident
Accessories, upgrades, paintjobs, tires, specials, and more
As you can see, our expert automotive technicians cover a lot of ground. So, if you feel like we can help, then we encourage you to set up an appointment on our website. Just fill out this simple form.
Brooklyn NY: The Place to Be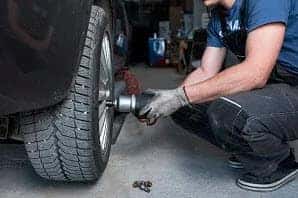 Brooklyn is where it's at! Regardless of whether you're walking your Yorkie in Prospect Park, sipping on a licorice latte at BÚÐIN, or participating in a guided tour of Brooklyn Grange's rooftop soil farms and apiaries, you can be sure that you're living your best life. Plus, you can get your vehicle serviced.
BMW Services
What exactly is going on with your car? It doesn't matter if you know or don't-we can take care of it:
Transmission Problems
Battery Replacements
Brake Repair
Preventative Maintenance
BMW xDrive
Roadside Assistance
And many more!
That's just the beginning. Our professionals have years of experience in the field, which means that they know exactly what they're doing. Speaking of our team, allow us to tell you a bit more about them.
Maintenance Squad
After all, you really can't have great BMW service without a great BMW service team. Let us tell you-our guys and gals are some of the best in Brooklyn or anywhere else. For them, it all comes down to one word – professionalism. Let us explain what that means to us.
Professionalism means getting the job done right, the first time; professionalism means getting it done efficiently, without wasting your valuable time or cash; and professional means treating you with the respect that you deserve. If you have any further questions about how seriously we take this, call us.
Parts & Specials
Yet there's much more to our service center near Brooklyn than just what our technicians are ready to accomplish.
BMW Parts.With a $2-million-dollar parts inventory and a team of 10 highly trained BMW parts specialists, your car will always get the part that it needs. Feel free to fill out a parts request form online today.
Specials.You work hard for your money. That's why we've created a variety of truly remarkable service and parts specials. Use these coupons to get the value that you deserve.
Schedule your BMW service appointment near Brooklyn – contact us!
Here at BMW of Manhattan, we'll take care of your car – period. Just give us a call, chat with us on our website, fill out a form, or stop by our service center near Brooklyn as soon as possible. Schedule your service appointment today.